IFIP TC3/WG3.5
I presented on 'Participation and Delight' at this IFIP (International Federation for Information Processing) TC3/WG3.5 International Working Conference on Learning with Technologies in School, Home and Community. I felt it important to have the audience participate, so asked them to make this video as I was speaking.
| | |
| --- | --- |
| When | Jul 02, 2002 |
| Where | Manchester |
The summary slide was this: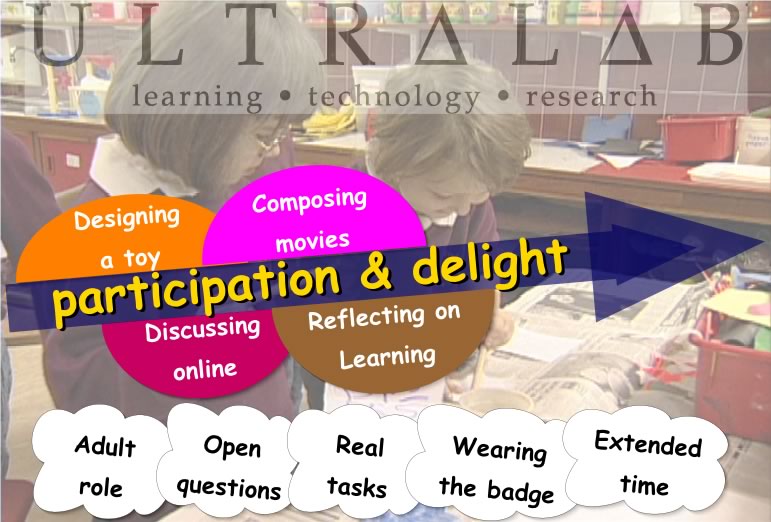 and while I was talking, I handed round a video camera and invited participants to talk to camera with answers to the following questions:
1 What aspect / item / use of technology do you love?
2 What aspect / item / use of technology do you hate?
I compiled the answers into the following movie:
The movie was technically interesting, since it had 3 other tracks as well as the sound. The other three were text tracks - searchable in the QuickTime player of the time.
(Words: 162 )